Schick Protector3 Razor (1 razor with 2 blades)
EAN CodeX4710117603938
Special price HKD 135 on Sagami Supreme Thin Type 36's Pack Latex Condom on HKD 199.0 purchase of any items.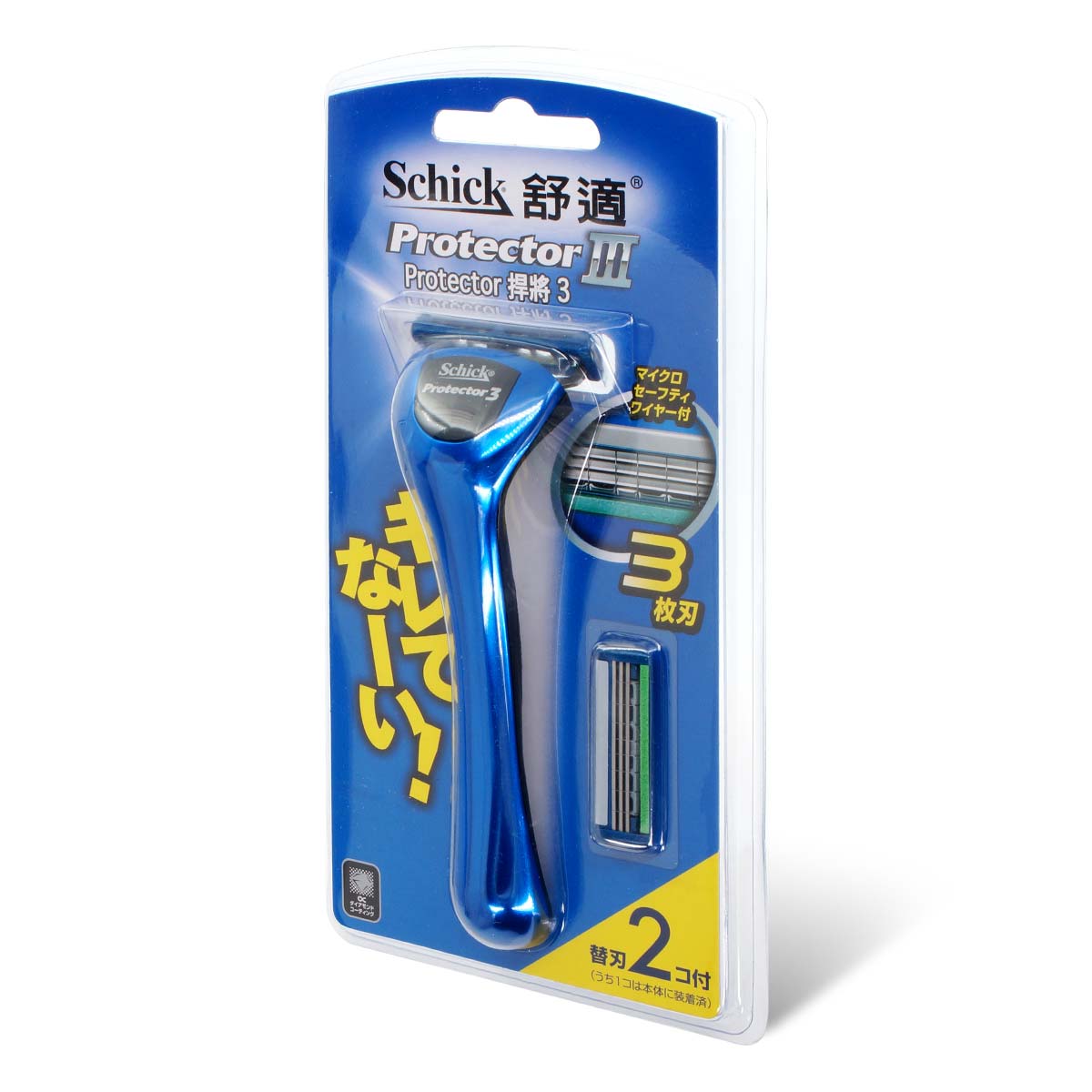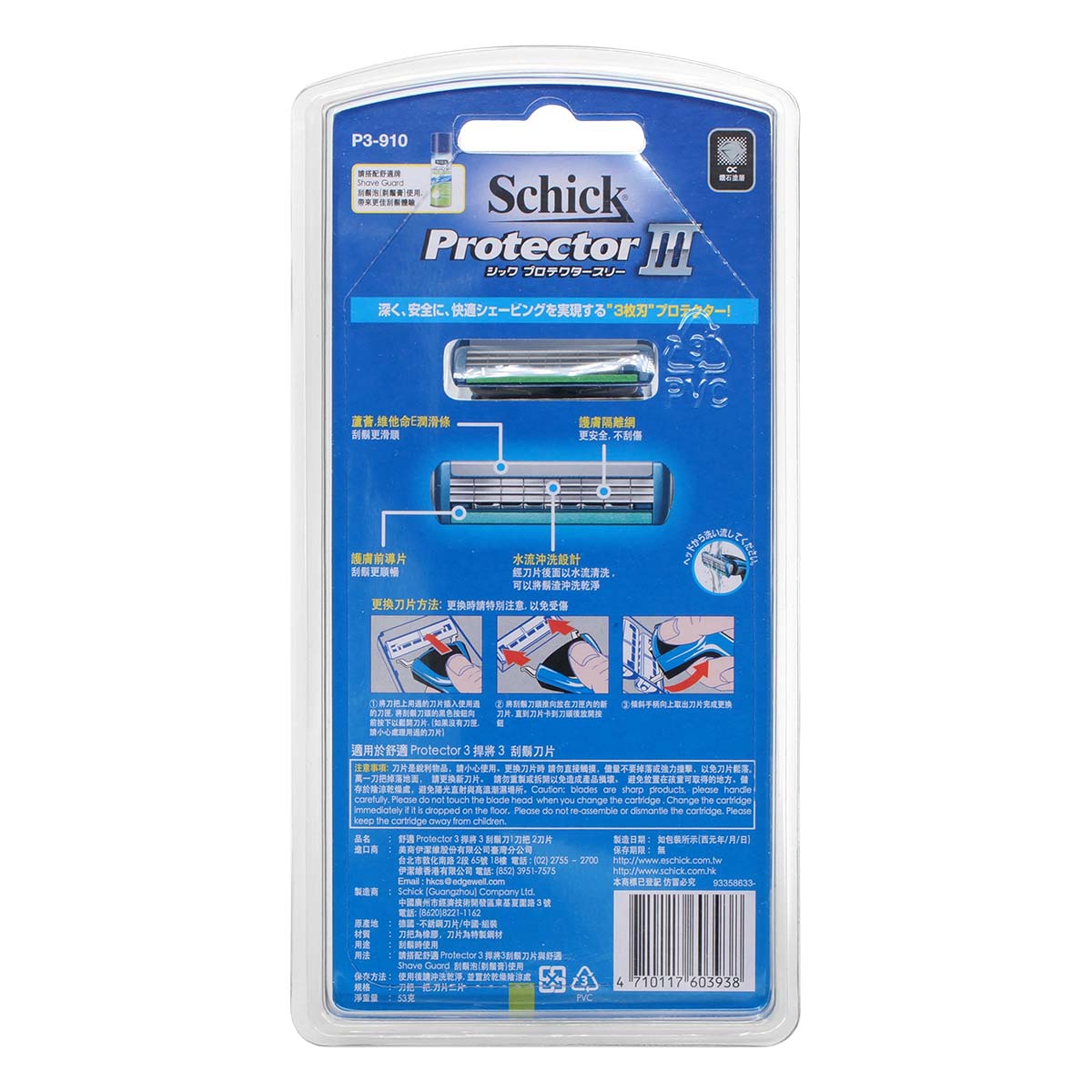 3D flexible blades pivot in 3-dimensions
3D flexible blades pivot in 3-dimensions following the contour of your face and make it possible to shave closely and safety.
Sharpness
Diamond coating blades.
Safety
Micro safety wire protects your skin from getting cut.
Lubrication strip with aloe for a smooth shave.
Each pack contains 1 razor with 2 blades.
*Use a condom only once. Non-vaginal use of condoms may increase the risk of them slipping or being damaged.
*No method of contraception can provide 100% protection against pregnancy or sexually transmitted infections (STIs) including AIDS.
Sampson user comments on this product: