Sagami Xtreme Feel Long 3's Pack Latex Condom
EAN CodeX4974234101030
Longer lasting enjoyment, dotted texture, absolutely no anesthetic!
Mysterious Japanese workmanship, it uses multiple filtration processed ultra premium latex to create. Effectively reduce hypersensitivity and enable longer lasting enjoyment. This product contains no anesthetic like Lidocaine nor Benzocaine so it is safe for daily use. Plus the bumpy dotted texture designed to enhance feeling and pleasure of your partner.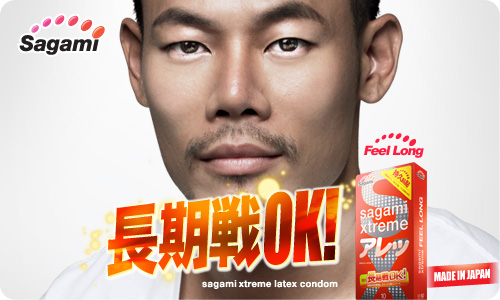 Please try out this Sagami Xtreme Feel Long condom by yourself immediately!
Expiry date: 2022.01
Certificate
| | |
| --- | --- |
| | ISO 4074:2002 |
| | CE 0123 |
*Use a condom only once. Non-vaginal use of condoms may increase the risk of them slipping or being damaged.
*No method of contraception can provide 100% protection against pregnancy or sexually transmitted infections (STIs) including AIDS.
Sampson user comments on this product: