Durex Thin Type Combo Set 30 pieces condom
EAN CodeDTTCS
Free 3 packs of Dettol Sanitising Wipes 10s upon purchase of HK$199.
Extra Free Durex Bluetooth Speaker upon purchase of HK$399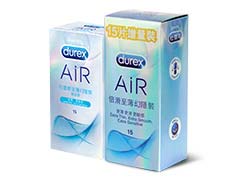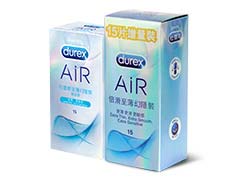 Durex Thin Type Combo Set 30 pieces condom
This package includes:
Durex Air 15's pack Latex Condom exp.2020-05 (1 pack)
Durex Air Extra Smooth 15's pack Latex Condom exp.2020-12 (1 pack)
*Use a condom only once. Non-vaginal use of condoms may increase the risk of them slipping or being damaged.
*No method of contraception can provide 100% protection against pregnancy or sexually transmitted infections (STIs) including AIDS.
Sampson user comments on this product: