Durex Intense Orgasmic Condoms 10's Pack Latex Condom
EAN Code4895173256776
Special price HKD 99 on Sagami Gold 10's Pack Latex Condom on HKD 300.0 purchase of any items.
HKD20 Special offer on Wonder Life Super Studded 6's Pack Latex Condom upon purchase of any items.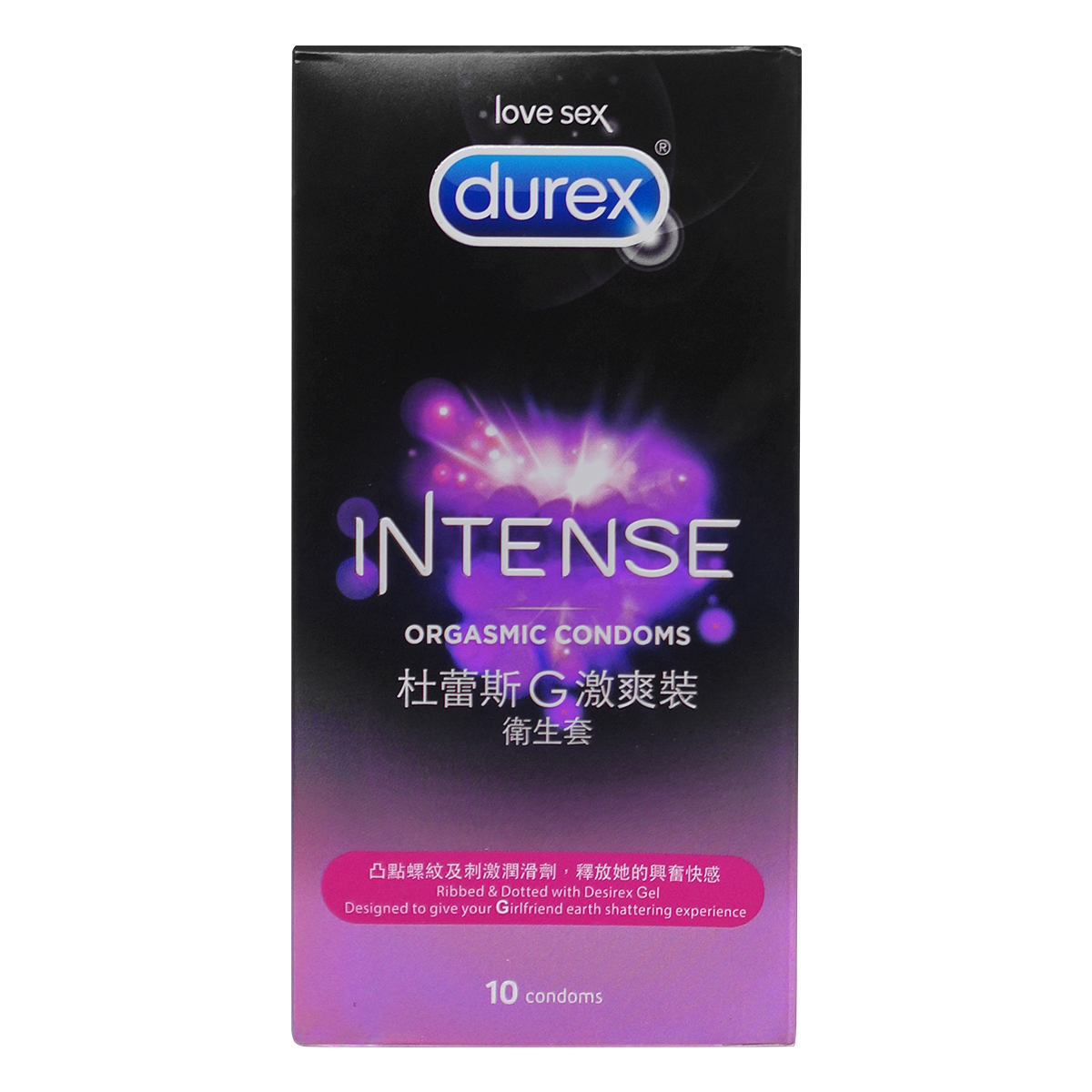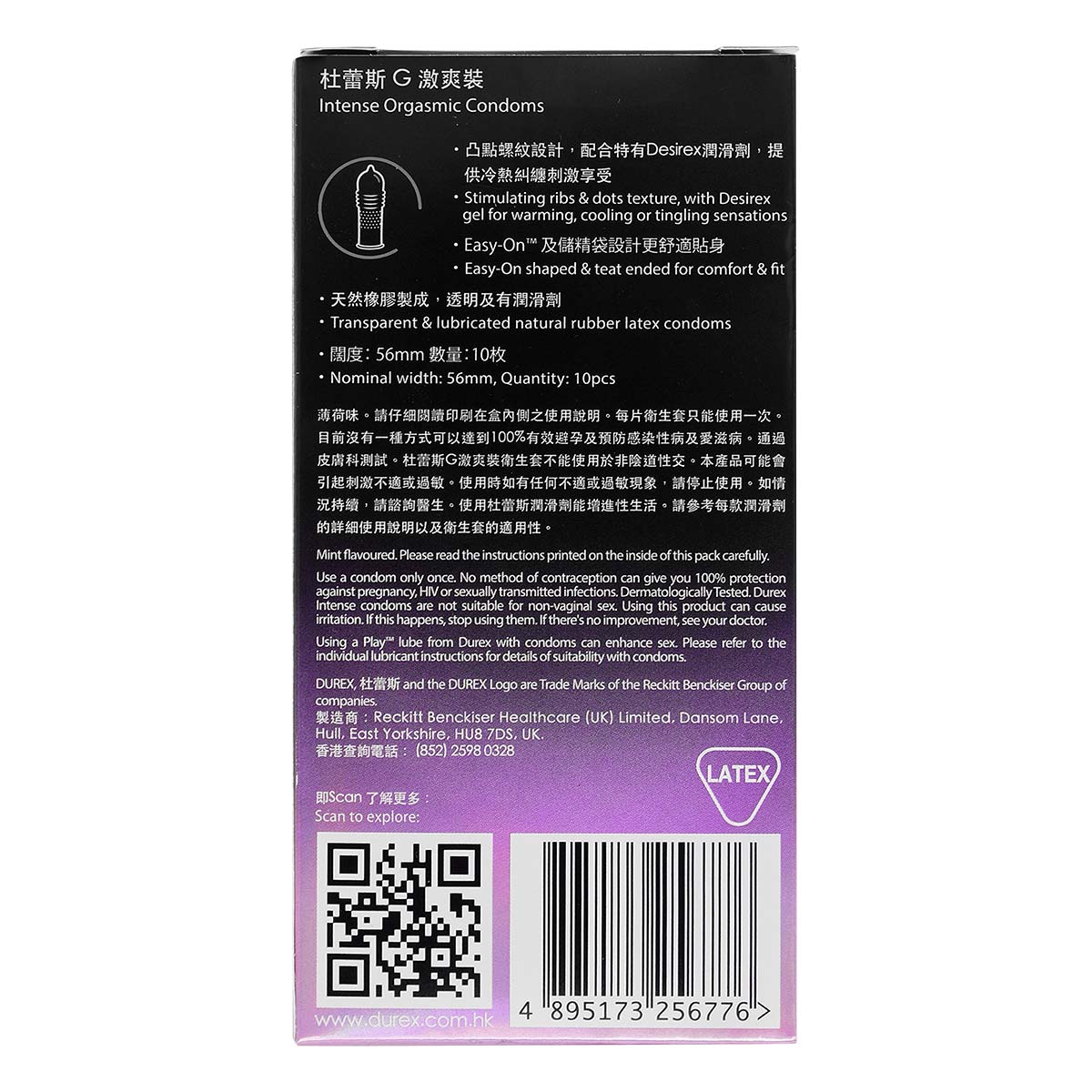 Durex Intense Orgasmic Condoms, powered by Desirex gel and designed to give your Girlfriend earth shattering experience!
Lubricated with stimulating gel that is designed to increase sensitivity of her intimate areas and brings warming, cooling or tingling sensations
Ribbed & dotted texture for additional stimulation
Transparent and lubricated natural rubber latex condoms
Easy-On shaped and teat ended for comfort and fit
*Use a condom only once. Non-vaginal use of condoms may increase the risk of them slipping or being damaged.
*No method of contraception can provide 100% protection against pregnancy or sexually transmitted infections (STIs) including AIDS.
Sampson user comments on this product: