ONE Super Sensitive Teh Tarik Kurang Manis 3's Pack Latex Condom
EAN CodeX9556564110026
Special price HKD 99 on Sagami Gold 10's Pack Latex Condom on HKD 300.0 purchase of any items.
HKD20 Special offer on Wonder Life Super Studded 6's Pack Latex Condom upon purchase of any items.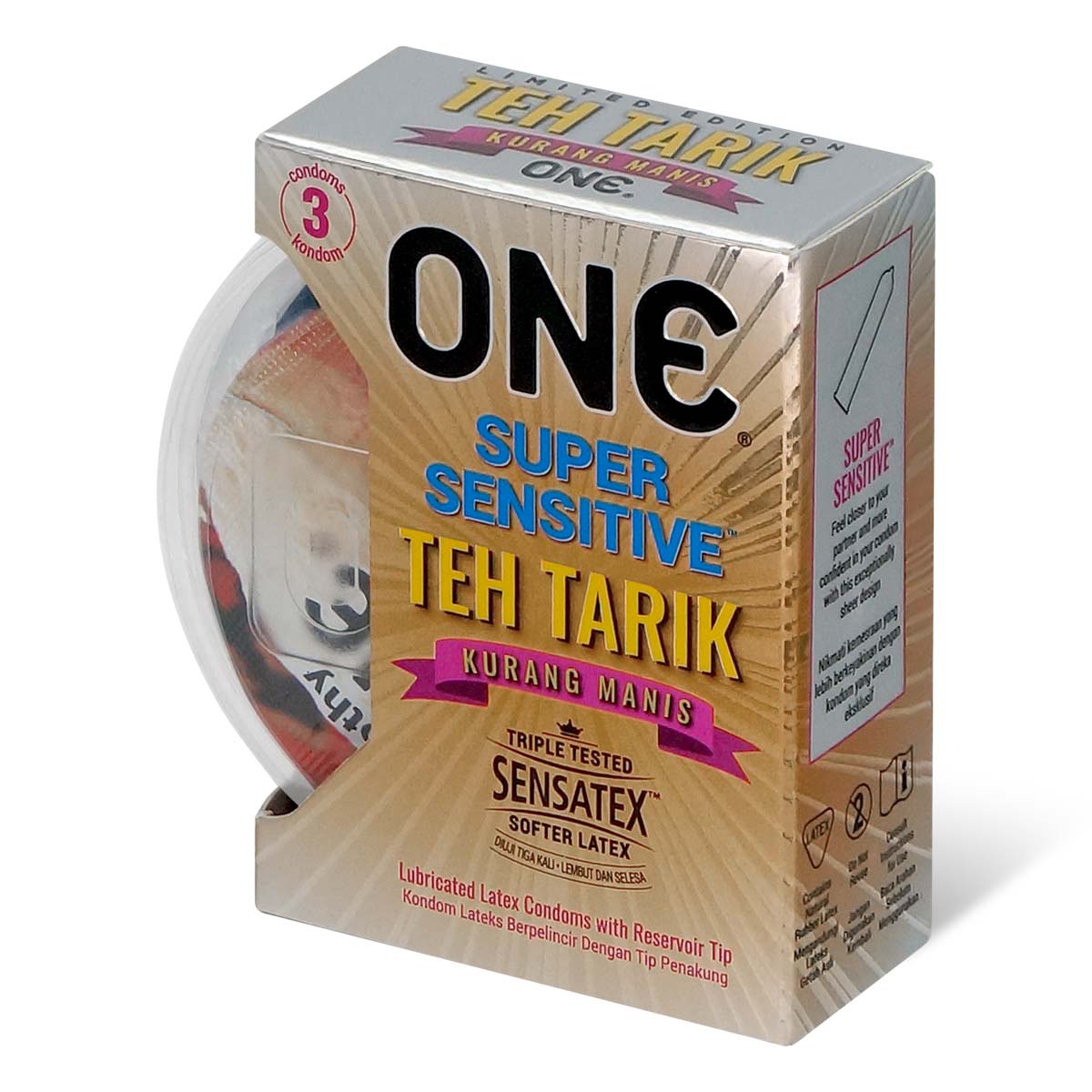 Smooth operator.
Introducing the all-NEW limited edition flavour, guaranteed a Malaysian favourite. This aromatic, delicious and tantalising Teh Tarik flavour will only make your time in the bedroom more fun and exciting.
Meet the smooth, soft pleasure behind Super Sensitive. Heighten your senses with an exceptionally sheer design and 50% more lubricant than the average condom.
Straight-walled shape.
Ultra-thin latex formulation.
50% more premium silicone lubricant.
Reservoir tip.
Expiry date: 2023.06
Certificates
| | |
| --- | --- |
| | ISO 4074:2002 |
*Use a condom only once. Non-vaginal use of condoms may increase the risk of them slipping or being damaged.
*No method of contraception can provide 100% protection against pregnancy or sexually transmitted infections (STIs) including AIDS.
Sampson user comments on this product: