BILLY BOY Extra Thin 6's Pack Latex Condom
EAN Code4008600226789
Special price HKD 135 on Sagami Supreme Thin Type 36's Pack Latex Condom on HKD 199.0 purchase of any items.
Spectre fragrance card carries one of their scents; it brings you a refreshing scent, and you could write messages on it for your love ones.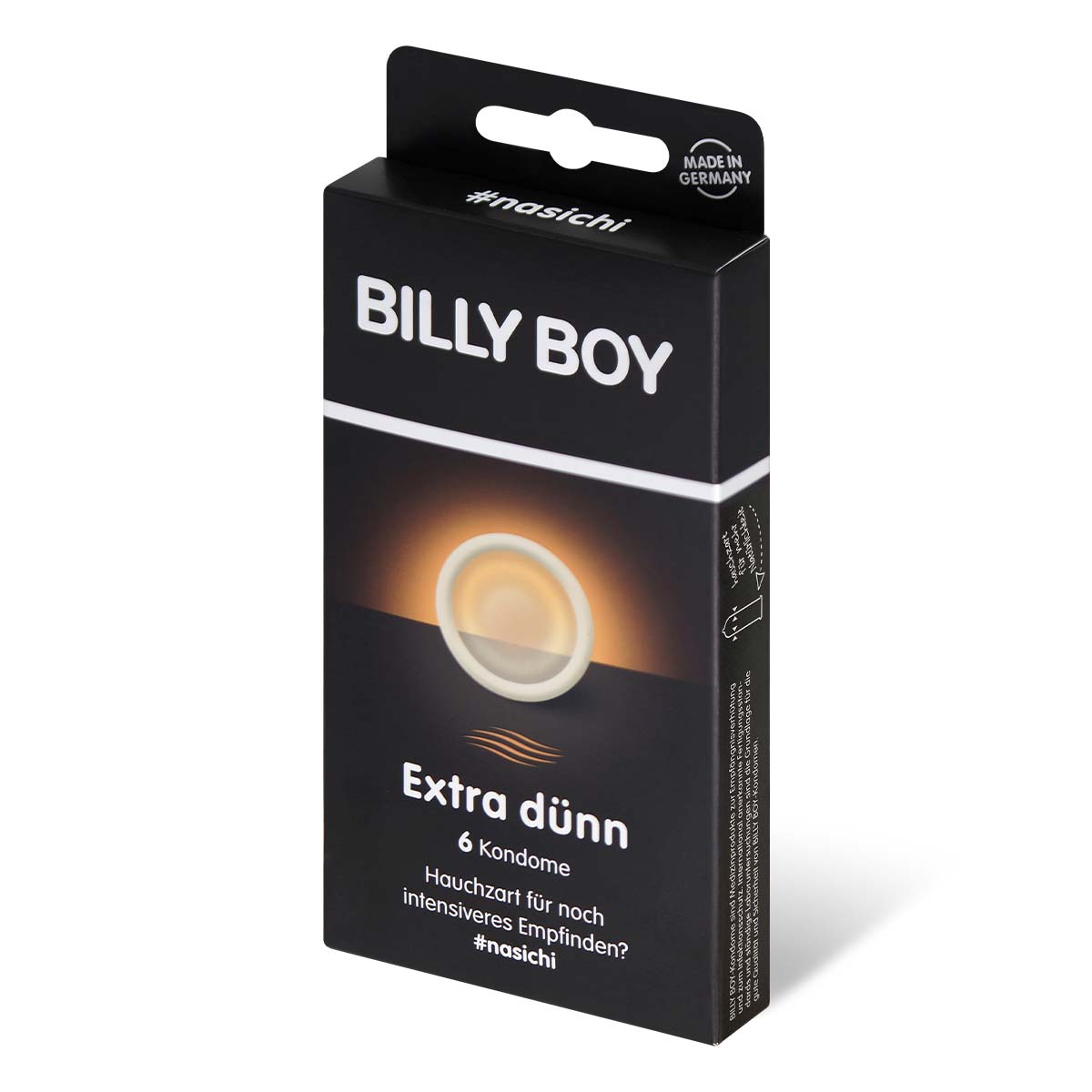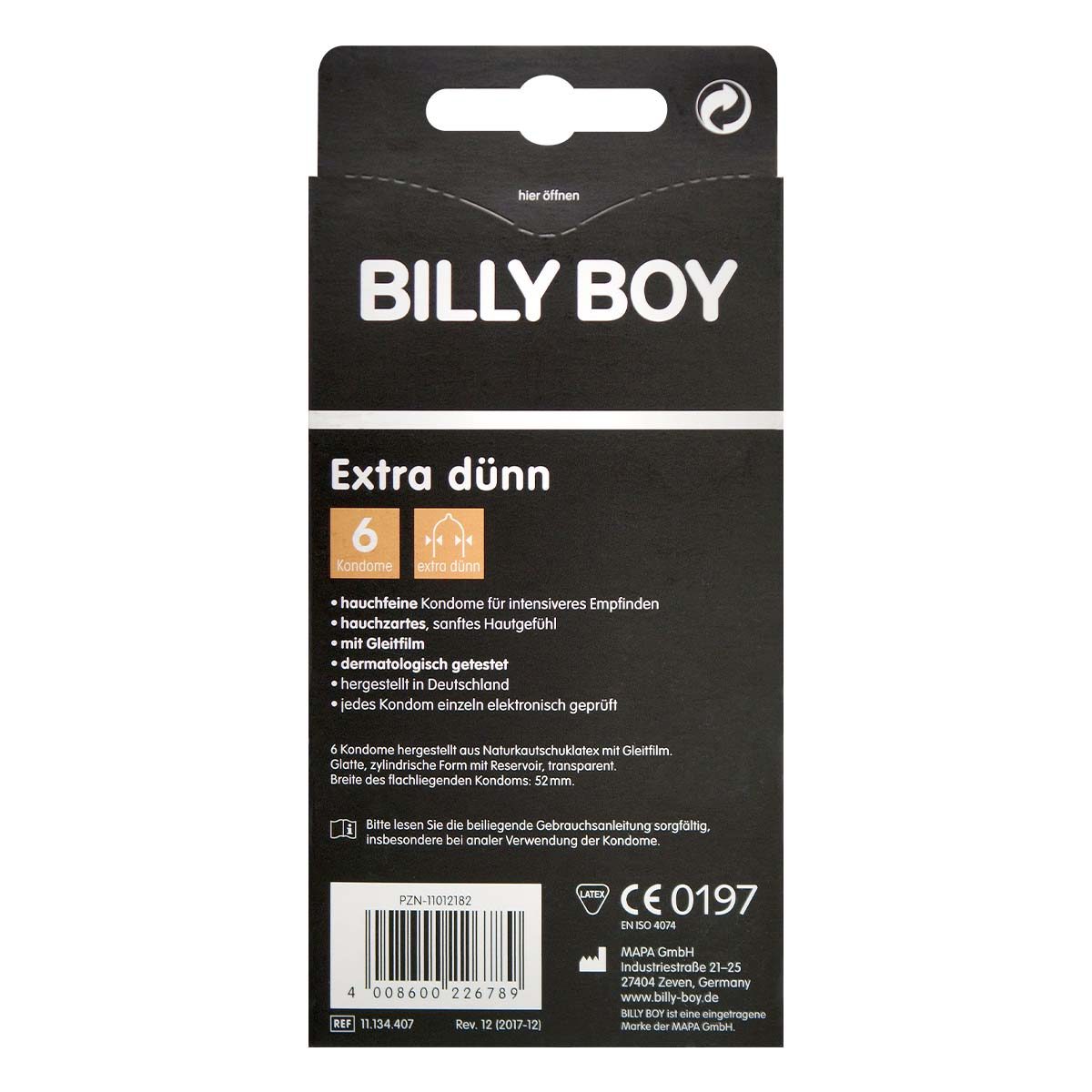 BILLY BOY Extra Thin 6's Pack Latex Condom contains 6 thinnest Billy Boy condoms. A delicate treat for both partners. Feel your partner and not the condom. Thanks to the comfortable shape, the condom fits perfectly.
About BILLY BOY
Billy Boy is one of the most popular brands among young people in Germany.
Made in Germany
Billy Boy condoms are stood out with a colourful, fresh and cheeky design, which makes the condoms more playful than other condom brands
Billy Boy condoms are regularly checked by the State Material Testing Institute in Darmstadt and thus receive the seal of approval from the " German Latex Research Condoms "
Supports several AIDS prevention and education campaigns
Dermatologically tested
100% electronically tested
*Use a condom only once. Non-vaginal use of condoms may increase the risk of them slipping or being damaged.
*No method of contraception can provide 100% protection against pregnancy or sexually transmitted infections (STIs) including AIDS.
Sampson user comments on this product: