Lazy Bear 2008 10's Pack (Obsolete)
EAN CodeXB4547691677273
Special price HKD 135 on Sagami Supreme Thin Type 36's Pack Latex Condom on HKD 199.0 purchase of any items.
HKD20 Special offer on Wonder Life Super Studded 6's Pack Latex Condom upon purchase of any items.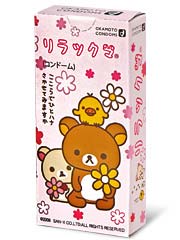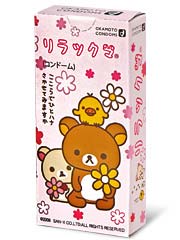 All people are waiting for the release of new design of popular product - "Lazy Bear" in 2008!

Popular among OL and Housewife, from age of 10 to 40. It is well known for its remedy to females. The "Lazy Bear" is now on board.

Recently, even male fans for "Lazy Bear" has increased dramatically!

This cutie "Lazy Bear" feature the following benefits:
* Welcome by females
* Gentle to females, abundant lubricant let females feel more comfortable


Expiry date: 2014.10

Certificates

Japanese medical device permission number: 08BZ0048
*Use a condom only once. Non-vaginal use of condoms may increase the risk of them slipping or being damaged.
*No method of contraception can provide 100% protection against pregnancy or sexually transmitted infections (STIs) including AIDS.
Sampson user comments on this product: