Sagami Xtreme Superthin 3's Pack Latex Condom
EAN CodeX4974234600472
Special price HKD 29.9 on pjur premium glide 30ml on HKD 299.0 purchase of Sagami items.
HKD10 Special offer on Olivia water-based lubricant traveling sachet upon purchase of any items.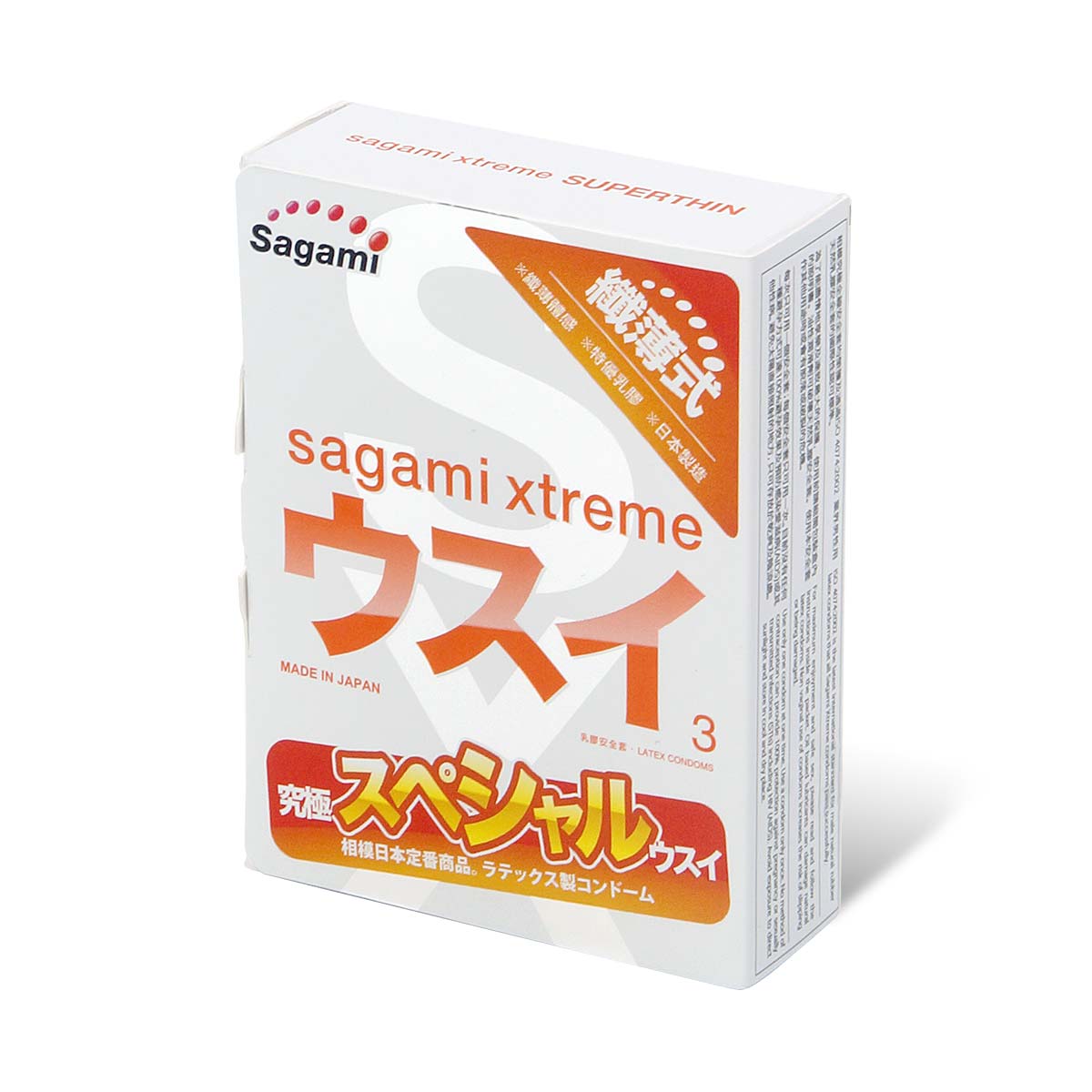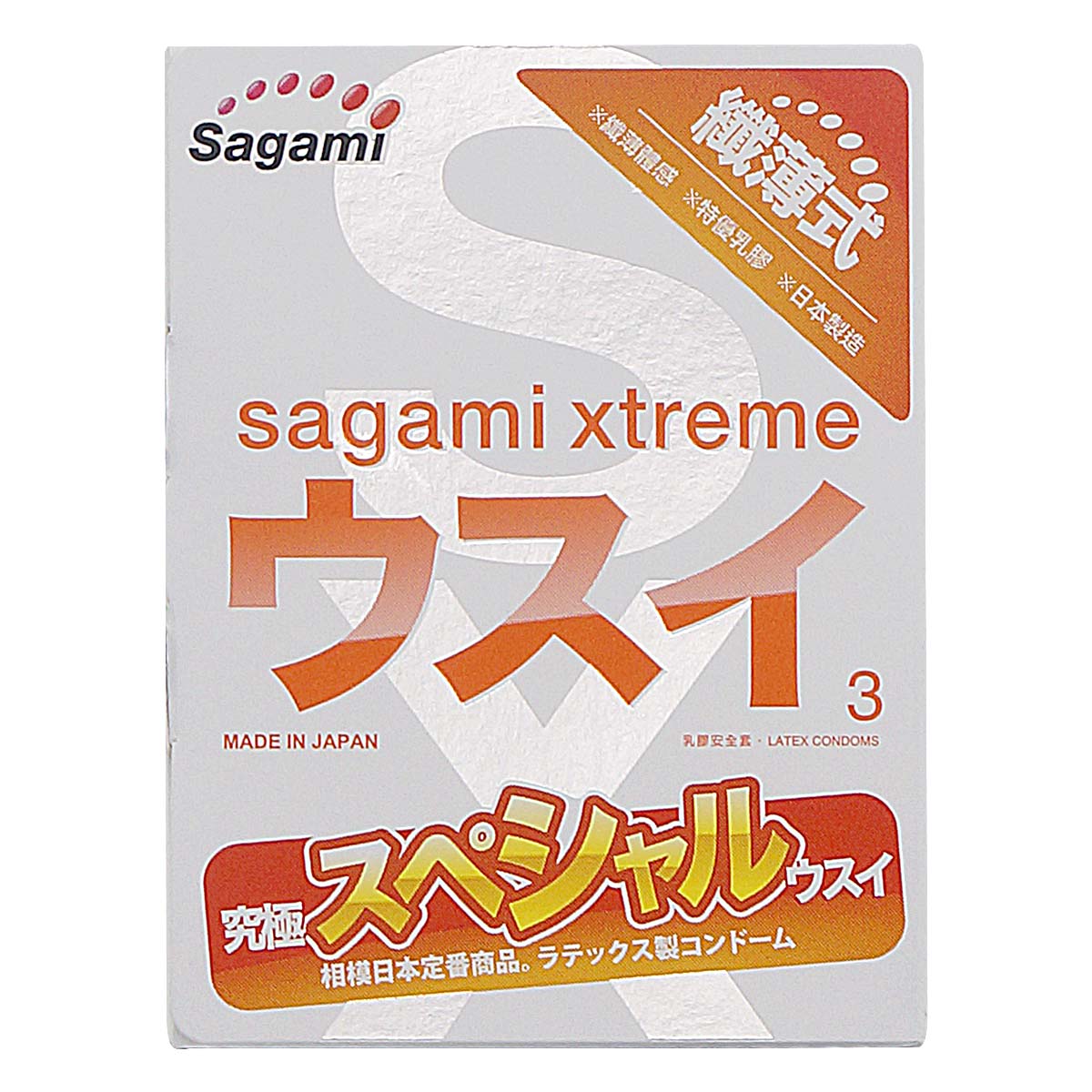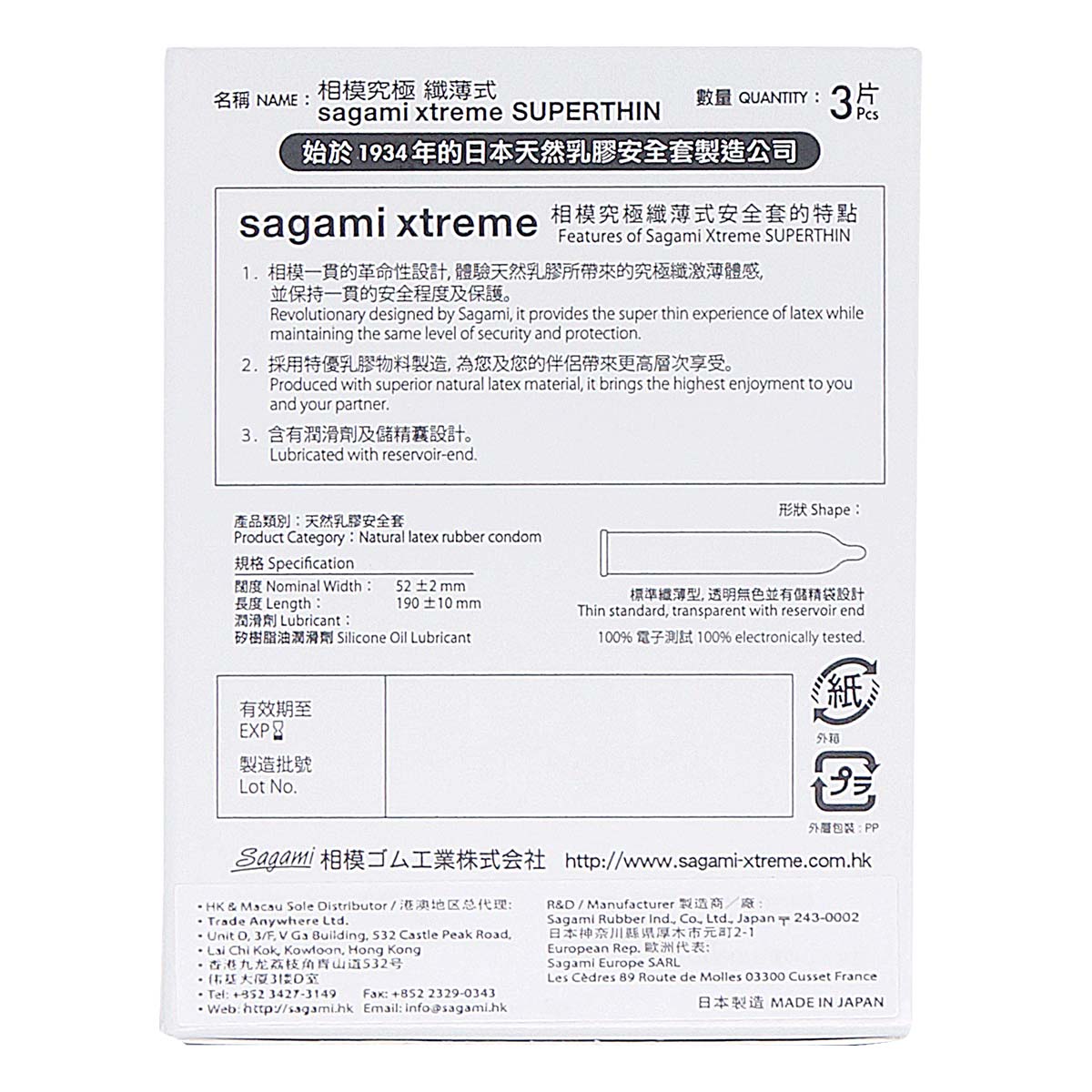 Ultra sensitive feeling arousing every inch of your skin, completely power up your enjoyment!
Adopted the most advanced technology of Sagami in Japan, together with the "no compromise" attitude in selecting the best material to produce this first generation of Sagami Xtreme Superthin condom. It is the ultra thin Sagami condom made under the strictest quality standard. There is no extra gimmick so it matches your style well. It also intensifies the fire power in each and every nerve ending during the most sensitive moment, completely power up your enjoyment!
This product is manufactured in the Atsugi factory which is over 70 years in history and located in Kanagawa-ken, Japan. Scrupulously abide by the label "Made in Japan" for highest possible product quality. Also it uses silicone based lubricant for a more silky and comfortable feeling and easier to clean after use.
Act now! Try out this Sagami Xtreme Superthin condom by yourself tonight!
Expiry date: 2021.03
Certificates
| | |
| --- | --- |
| | ISO 4074:2002 |
| | CE 0123 |
*Use a condom only once. Non-vaginal use of condoms may increase the risk of them slipping or being damaged.
*No method of contraception can provide 100% protection against pregnancy or sexually transmitted infections (STIs) including AIDS.
Sampson user comments on this product: