Sagami Xtreme Ultrasafe 10's Pack Latex Condom (Expiry date: 2019.02)
EAN CodeX4974234101351
Even higher safety standard. Technical requirements is higher than standard Sagami latex condoms, providing higher level of confidence.
Quantity of lubricant is doubled when compared with standard sagami xtreme products. Smoothness for higher level of safety. Non-medicated and non-spermicidal lubricated. Safe for daily use.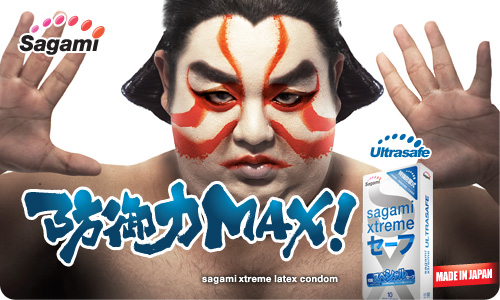 Act now! Try out this Sagami Xtreme Ultrasafe condom by yourself tonight!
Expiry date: 2019.02
Certificates
| | |
| --- | --- |
| | ISO 4074:2002 |
| | CE 0123 |
*Use a condom only once. Non-vaginal use of condoms may increase the risk of them slipping or being damaged.
*No method of contraception can provide 100% protection against pregnancy or sexually transmitted infections (STIs) including AIDS.
Sampson user comments on this product: