Sagami LOVE Keith Haring 12's Pack Latex Condom
EAN CodeX4974234020867
Special price HKD 29.9 on pjur premium glide 30ml on HKD 299.0 purchase of Sagami items.
HKD10 Special offer on Olivia water-based lubricant traveling sachet upon purchase of any items.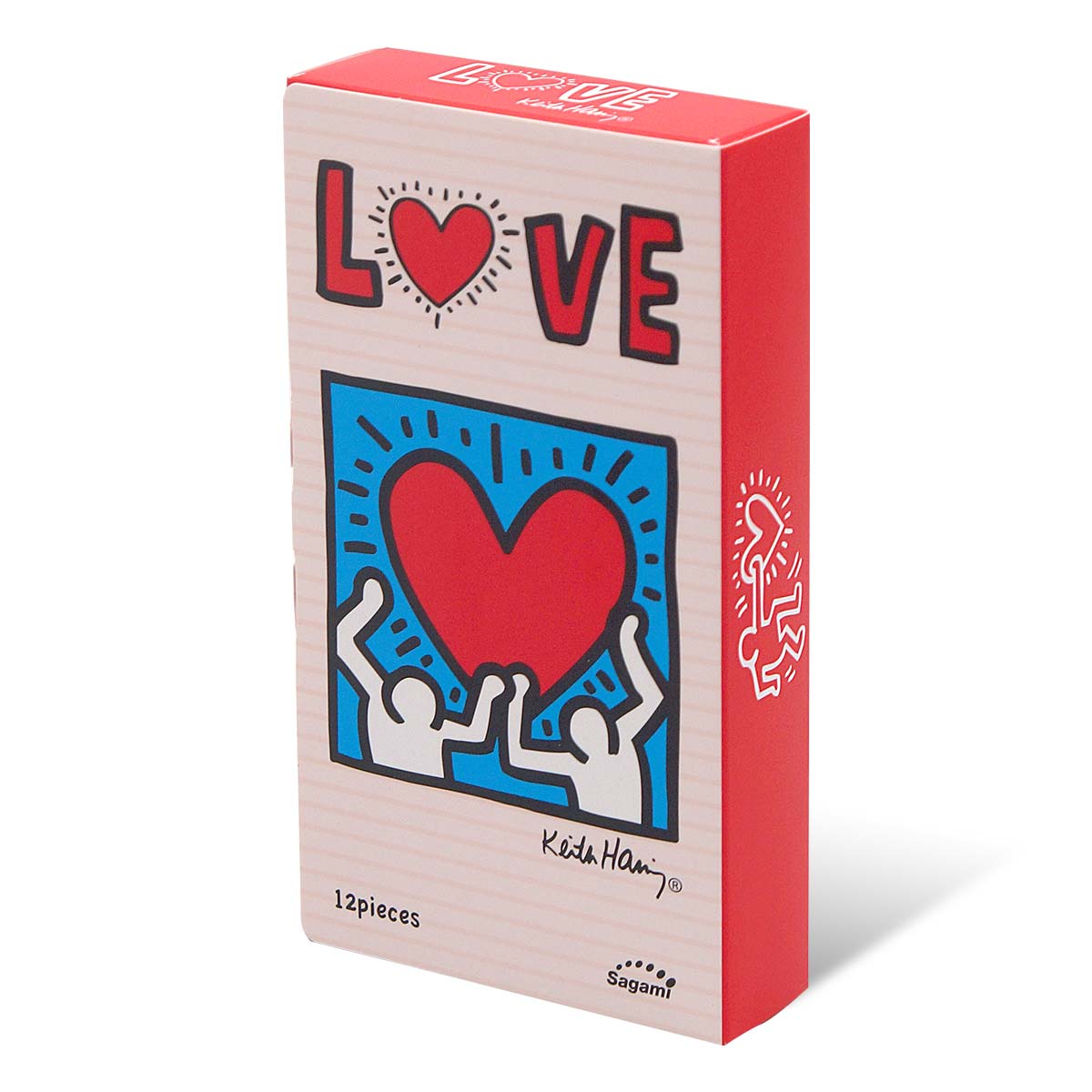 ALL JAPAN NEED IS LOVE
Now, what we need most is "LOVE". His message is penetrating to the heart of everyone.

Keith Haring, born in USA in 1958.

A famous 1980s American painter who is also the pioneer of street art. He is well known for participating in many philanthropy activities that promote AIDS eradication and the welfare of unfortunate children.

Since Keith himself was infected with HIV, he insists in stopping "dangerous sex" among young people through his work. Also, he was the creator of the first generation of the poster for Act Against AIDS (AAA).

In order to continue the spirit of Keith Haring, a memorial organization was formed in 1989 to maintain and expand his work. Not only for the unfortunate children, but also supports AIDS/HIV education and research by medical and supporting organizations.

In 1990, he died of AIDS in the youth of 31 years old.
Expiry date: 2020.10
Certificates
| | |
| --- | --- |
| | Japanese medical device permission number: 219ADBZX00144000 |
*Use a condom only once. Non-vaginal use of condoms may increase the risk of them slipping or being damaged.
*No method of contraception can provide 100% protection against pregnancy or sexually transmitted infections (STIs) including AIDS.
Sampson user comments on this product: