Sagami Xtreme Strawberry 10's Pack Latex Condom
EAN Code4974234101283
Special price HKD 29.9 on pjur premium glide 30ml on HKD 299.0 purchase of Sagami items.
Special price HKD 135 on Sagami Supreme Thin Type 36's Pack Latex Condom on HKD 199.0 purchase of any items.
Spectre fragrance card carries one of their scents; it brings you a refreshing scent, and you could write messages on it for your love ones.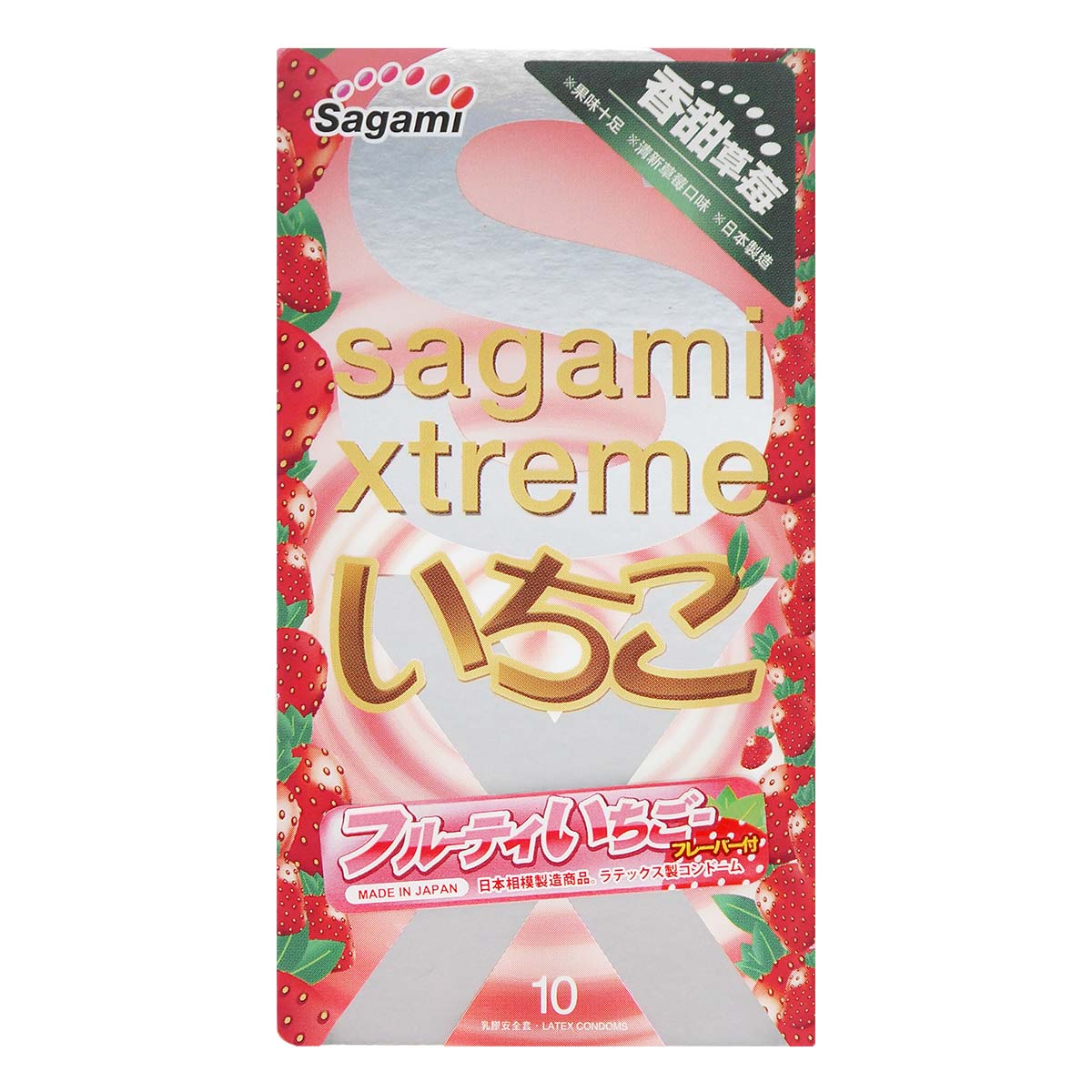 Deliciousness and refreshing strawberry fragrance, it brings up a whole new sensual atmosphere in the room and gives you more intense enjoyment.
Advanced manufacturing workmanship by Sagami to ensure top safety standard and protection. Extra lubricant with strawberry fragrance that provides silky smooth feeling.
Act now! Try out this Sagami Xtreme Strawberry condom by yourself tonight!
*Use a condom only once. Non-vaginal use of condoms may increase the risk of them slipping or being damaged.
*No method of contraception can provide 100% protection against pregnancy or sexually transmitted infections (STIs) including AIDS.
Sampson user comments on this product: