pjur analyse me! Anal Comfort Spray 20ml
EAN CodeX827160104115
Special price HKD 99 on Sagami Gold 10's Pack Latex Condom on HKD 300.0 purchase of any items.
HKD20 Special offer on Wonder Life Super Studded 6's Pack Latex Condom upon purchase of any items.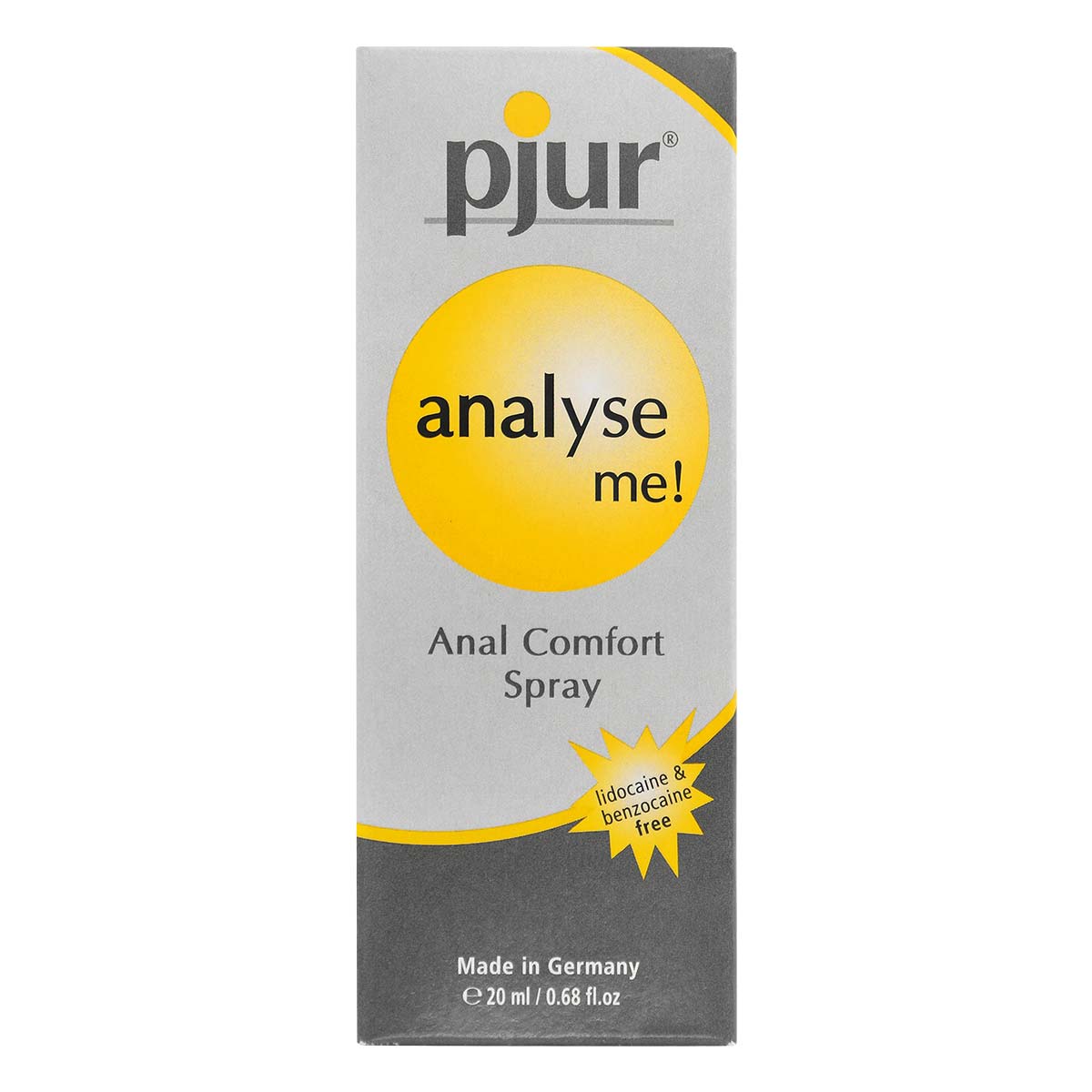 pjur®analyse me! - an exceptional anal cosmetic product. Helps to desensitise sensitive areas. It counteracts hypersensitivity and helps increase your ultimate pleasure.
pjur®analyse me! can safely be used with condoms.

pjur® analyse me! Anal Comfort Spray is just what we were looking for, since it doesn't contain any Lidocain or Benzocain. Just a few sprays are enough and we enjoy very intense pleasure.
Simon and Donna Bender, age 43 / 39
Attention
To protect yourself against a possible intolerance, please test the product on the lower arm first. Should irritation occur discontinue use immediately. Flush irritated area with water. Keep out of reach of children. Do not spray onto open wounds. *For external use Only*
Storage instruction
Store in a cool dry place at room temperature away from direct sunlight. Close the tube carefully after use. Use it within 12 months after opening.
*Use a condom only once. Non-vaginal use of condoms may increase the risk of them slipping or being damaged.
*No method of contraception can provide 100% protection against pregnancy or sexually transmitted infections (STIs) including AIDS.
Sampson user comments on this product: