Zero Zero Three 0.03 Real Fit (Japan Edition) 10's Pack Latex Condom (Short Expiry)
EAN Code4547691689610E
Special price HKD 135 on Sagami Supreme Thin Type 36's Pack Latex Condom on HKD 199.0 purchase of any items.
HKD20 Special offer on Olivia water-based lubricant traveling sachet upon purchase of any items.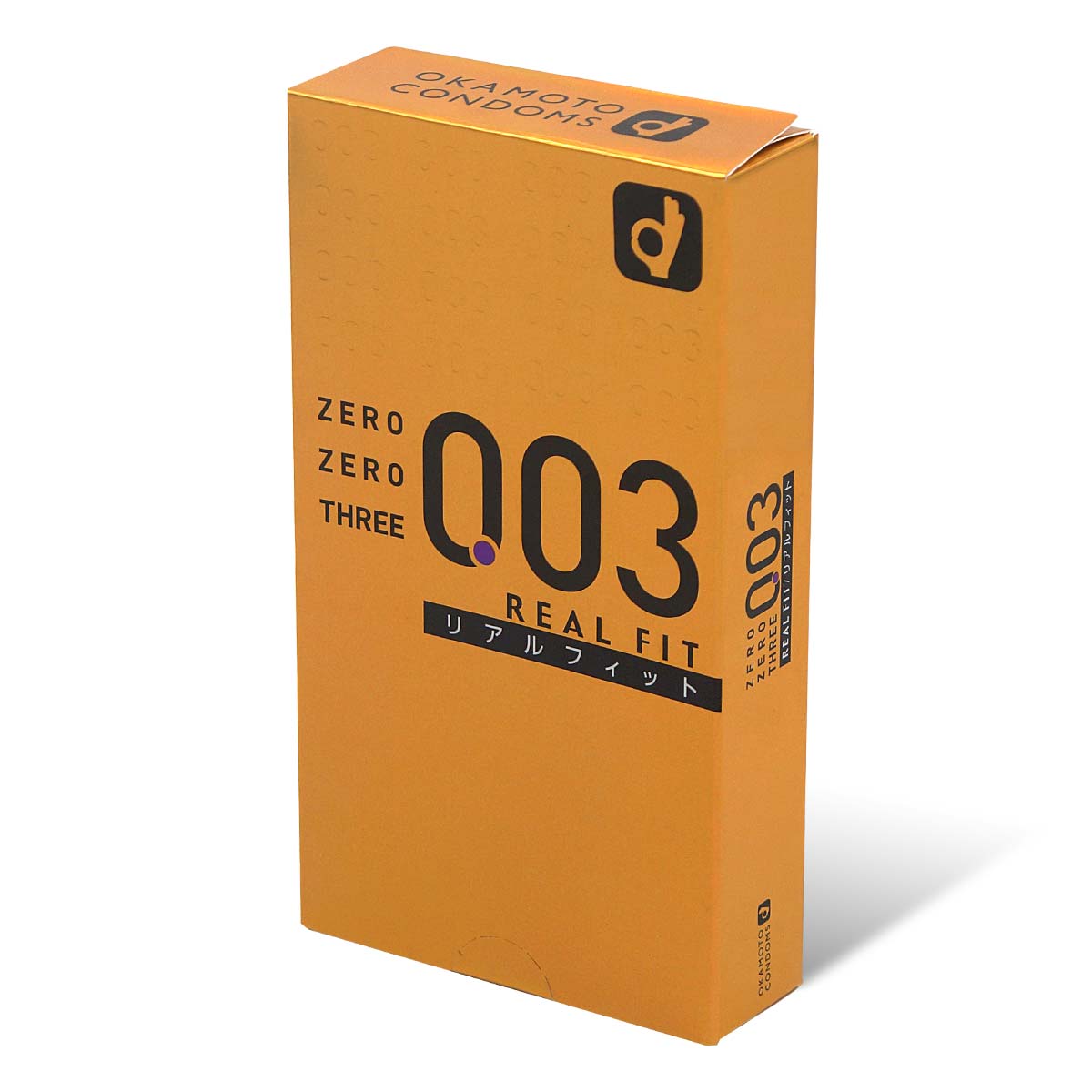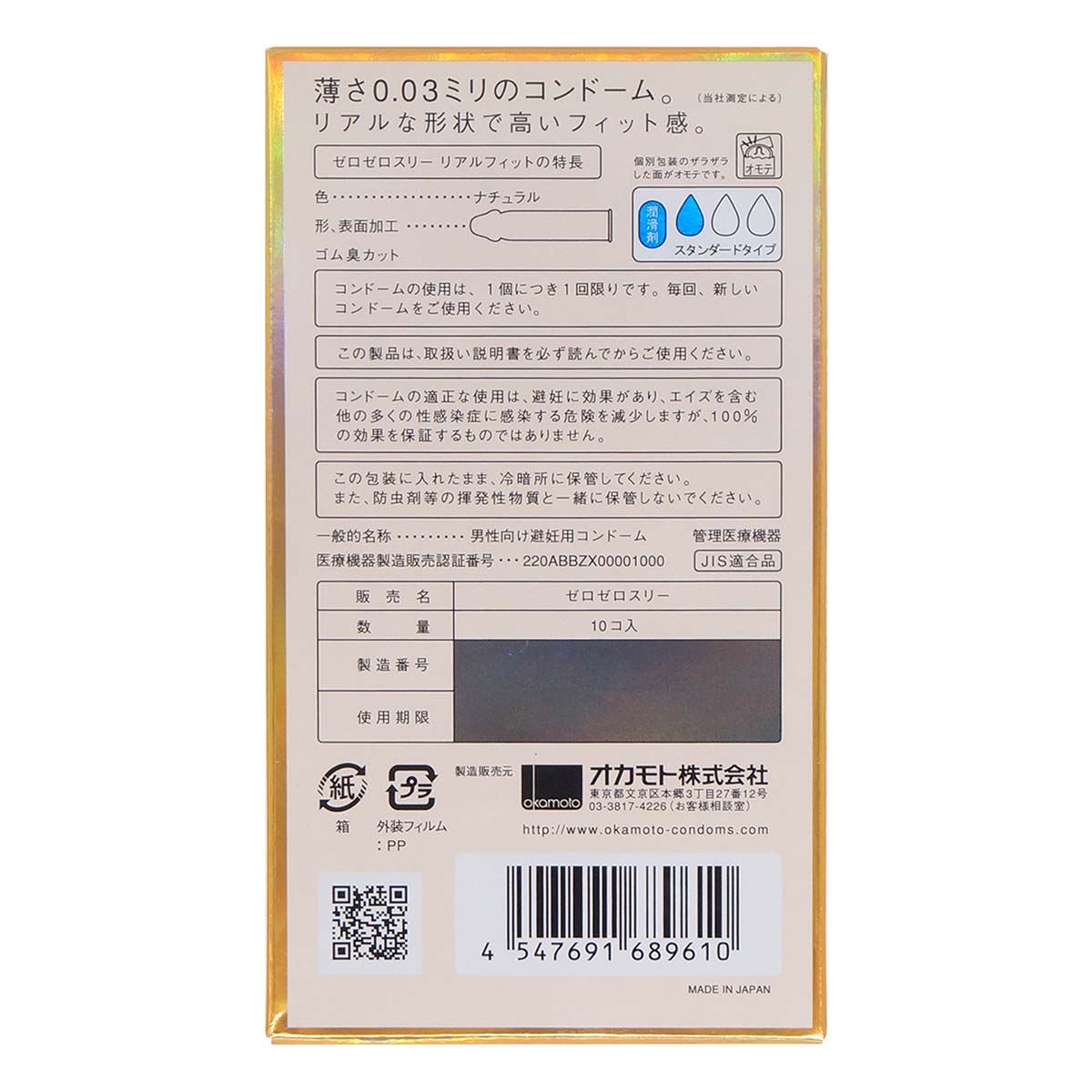 Zero Zero Three is one of the finest condoms available in the market. Okamoto struggled to challenge the manufacturing techniques required to make a fine yet strong latex condoms. Zero Zero Three has realized a big advancement in the manufacturing process. This Real Fit condom is soft and fine, realized an ultra tight feeling.

Real Fit cutting
The shape of Okamoto 0.03 Real Fit is designed according to the men's penis, which gives you and your partner a real feeling of LOVE. 0.03 Real Fit, fits your head. The teat is also removed from the condom design. You don't have to squeeze the air bubble before using it so that it is more hygiene.

Odour masker
Manufactured with the unique Okamoto technology, protein and water soluble materials in latex will be removed to cut the irritating smell of a condom.

Easy distinguishable inside out design
The touch of inside-out (male side and female side) are different so that you can tell which side to put on the condom even in a dark environment.

Ultra fine, feels like nothing at all
Zero Zero Three is just 0.03mm thickness, it feels like nothing at all and really fits you. The real fit shape make it just like another skin of yours to increase feeling during love making.


Zero Zero Three
(0.03mm thickness)
Skinless
(1.3x thickness)
Other okamoto condoms
(2x thickness)


Safety, comply to Japan Industrial Standard
It is fine, yet strong and reliable. All okamoto condoms are tested to comply with the JIS T9111-1:2000 standard.

Air Bursting Test


Tensile Strength Test

Zero Zero Three
(0.03mm thickness)
Other okamoto condoms
(2x thickness)

(Figures provided by Okamoto)
Expiry date: 2021.12
Certificates
| | |
| --- | --- |
| | Japanese medical device permission number: 220ABBZX00001000 |
| | Japan T9111-1:2000 certificate |
*Use a condom only once. Non-vaginal use of condoms may increase the risk of them slipping or being damaged.
*No method of contraception can provide 100% protection against pregnancy or sexually transmitted infections (STIs) including AIDS.
Sampson user comments on this product: