Formoonsa Cup Menstrual Cup 2nd generation Classic Conical 42 ml
EAN Code4716770341514
Enjoy 50% off on pjur WOMAN Nude for purchase any menstrual cup
HKD10 Special offer on Olivia water-based lubricant traveling sachet upon purchase of any items.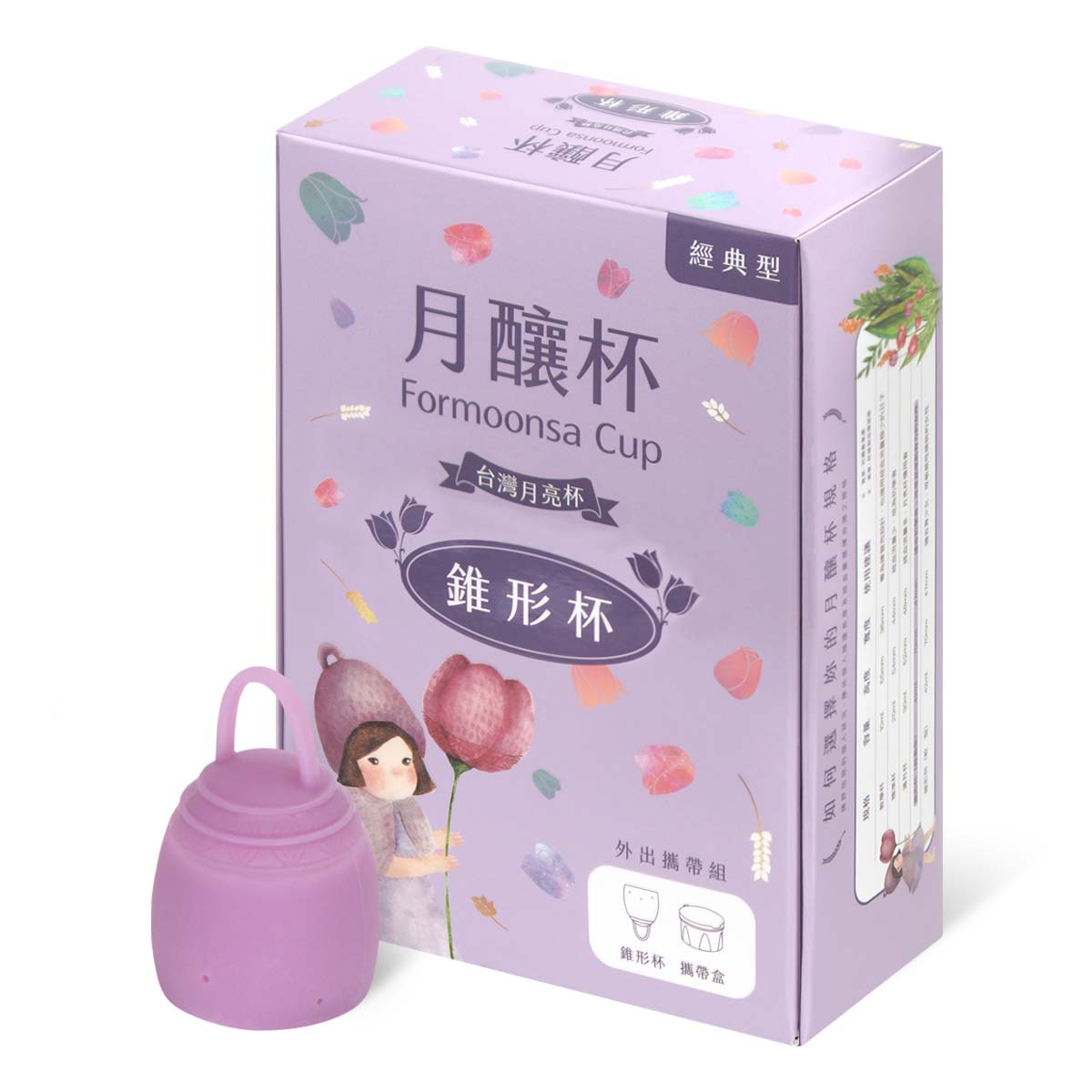 Formoonsa Cup 2nd Generation!
The second generation is specially designed with purple and conical shape, which makes it easier to insert. 42 ml large capacity, reducing the frequency of changing, suitable for low to high cervix. Six airholes design makes it easier to release the vacuum effect. Comes with a boilable sterilization cup, makes it easier to carry and store.
Formoonsa Cup is manufactured in Taiwan and is the first ever menstrual cup brand from Taiwan. The dimensions are specifically tailored and designed to fit the Asian woman's body. Holds US patent license authorization for inward cup fold with no spill design. Have volume markings, easier for woman to observe their blood flow and manage their own health. Helps you feel clean and fresh during your menstrual period. Doesn't affect the vagina's natural ability to self-lubricate. It won't dry out the vagina mucosa. Continuous use up to 12 hours, it can hold more menstrual blood compared to the traditional sanitary items. It decreases the frequency of replacement and inconvenience upon use. It can be used while sleeping, exercising and live your day-to-day life restriction free. With proper care it is reusable for up to 5 years. Compare to the traditional sanitary products, the longer it is used the less it cost and the more environmentally friendly it becomes!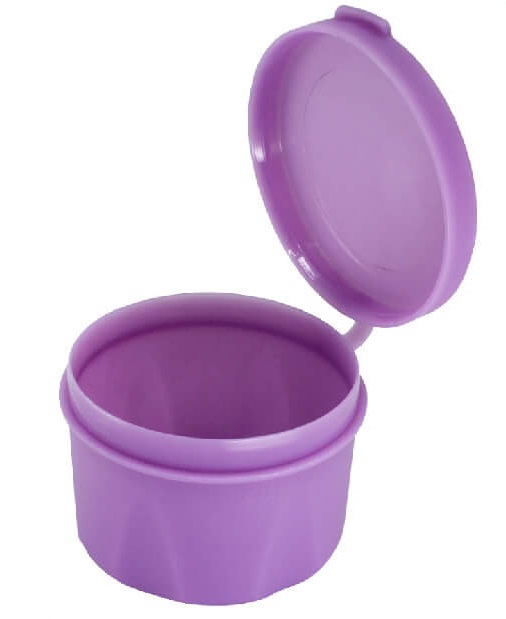 How to insert your Formoonsa Cup
1. Before use, wash cup with mild soapor boiling water and hands thoroughly with mild soap and warm water
2. fold on cup the following way for better insertion:

3. Firmly hold the folded cup using the index finger and thumb, spread the labia using the other hand, slowly insert the cup
4. Once the removal ring is fully inserted into the vaginal canal, you can stop. Use the vaginal muscles to hold and position the cup correctly
How do I know if the cup is placed correctly?
▲Move your finger in a circular motion to make sure the cup is nicely fitted alongside the vaginal wall
▲Gently twist the cup from side to side. If you feel there is suction then it means that the cup is inserted in correctly.
▲Formoonsa Cup is designed not to fully expand when inserted. The receptacle is softer and will remain folded when inserted. The notch however is harder and will fully expand upon insertion, allowing the menstrual blood to be collected into the cup.
Side Effects, things to avoid and things to watch out:
This product is intended for use only during menstruation. Do NOT use this product during non-menstruating times.
Do NOT use this product during sexual intercourse. This product is not intended for birth control, nor does it prevent Sexual Transmitted Disease (STD).
span style="color:#FF0000;">Do NOT use this product if you suffered from Toxic Shock Syndrome (TSS).
*Use a condom only once. Non-vaginal use of condoms may increase the risk of them slipping or being damaged.
*No method of contraception can provide 100% protection against pregnancy or sexually transmitted infections (STIs) including AIDS.
Sampson user comments on this product: