Intec helicobacter pylori rapid test kit
EAN Code000000
Special price HKD 99 on Sagami Gold 10's Pack Latex Condom on HKD 300.0 purchase of any items.
HKD20 Special offer on Wonder Life Super Studded 6's Pack Latex Condom upon purchase of any items.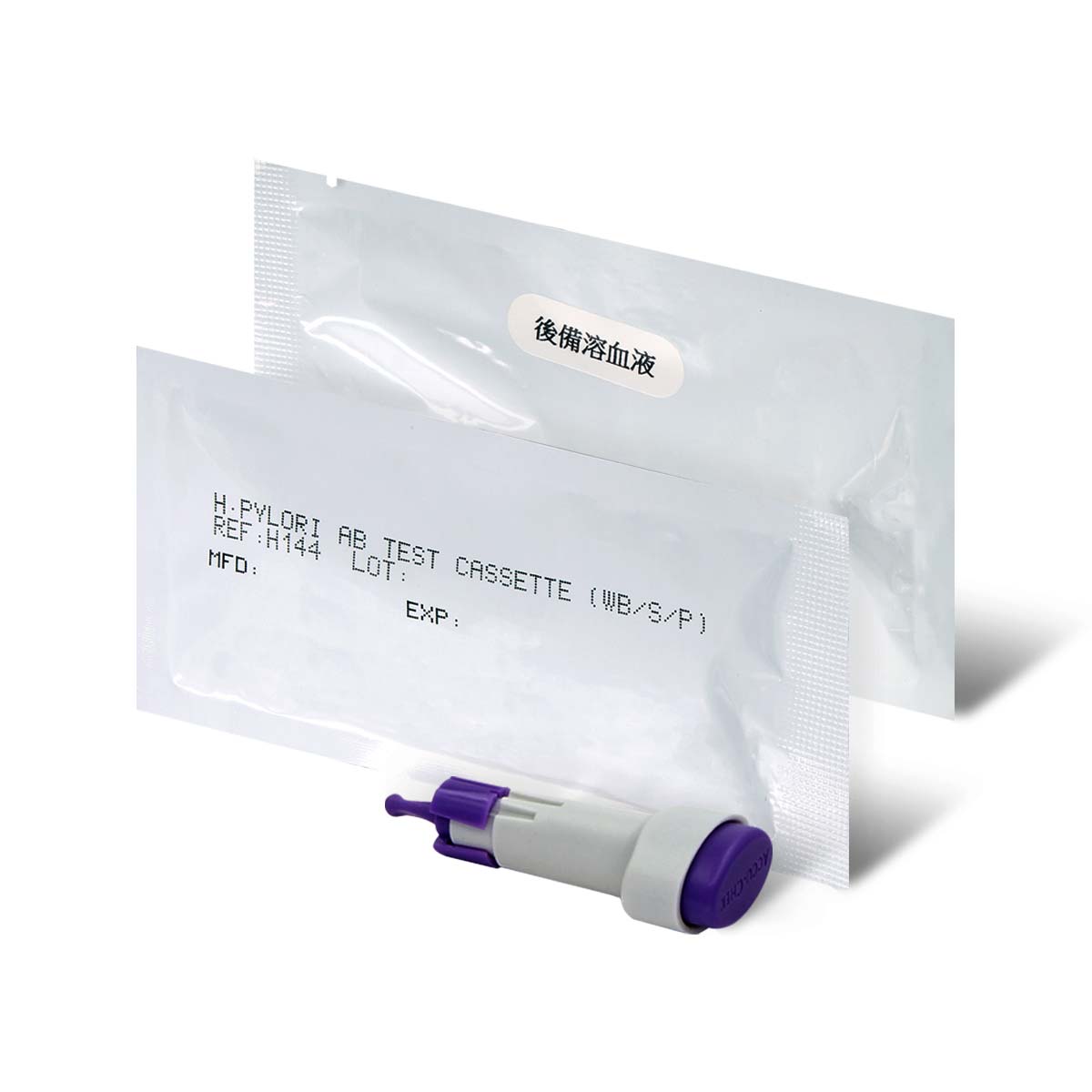 * Due to different registration requirements by different governments, this item can only be shipped to Hong Kong address. Sorry for any inconvenience caused. *
Simple testing procedure, you can all do it yourself at home
Helicobacter pylori is a bacterium found in the stomach and believed to cause chronic gastritis and gastric ulcers. Over 80% of individuals infected with the bacterium are asymptomatic.
Instruction for use
Put the blood lancet on your finger and push the button on it. Draw a drop of blood (~60µl) by pressing your finger. Blood should be dropped on the sampling area (marked with S). Wait 15 minutes for result.
Notice to the testing result
Negative: Negative result does not guarantee there is no helicobacter pylori antibody in low concentration. Thus the test should be repeated at a future time.
Positive: Please consult medical attention at once.
Accuracy of this tester is 93.2%.
Product hotline
If you have any question on Intec helicobacter pylori rapid test kit, please call Chi Shing Biotech Co. Ltd., Hong Kong Hotline: +852 2232-0626, Professional consultant will answer your questions.
Ingredients from USA, made in Hong Kong
Expiry date: 2020.07
*Use a condom only once. Non-vaginal use of condoms may increase the risk of them slipping or being damaged.
*No method of contraception can provide 100% protection against pregnancy or sexually transmitted infections (STIs) including AIDS.
Sampson user comments on this product: