Glamourous Butterfly Jell Rich 8's Pack Latex Condom
EAN Code4973210020006
Special price HKD 135 on Sagami Supreme Thin Type 36's Pack Latex Condom on HKD 199.0 purchase of any items.
HKD20 Special offer on Olivia water-based lubricant traveling sachet upon purchase of any items.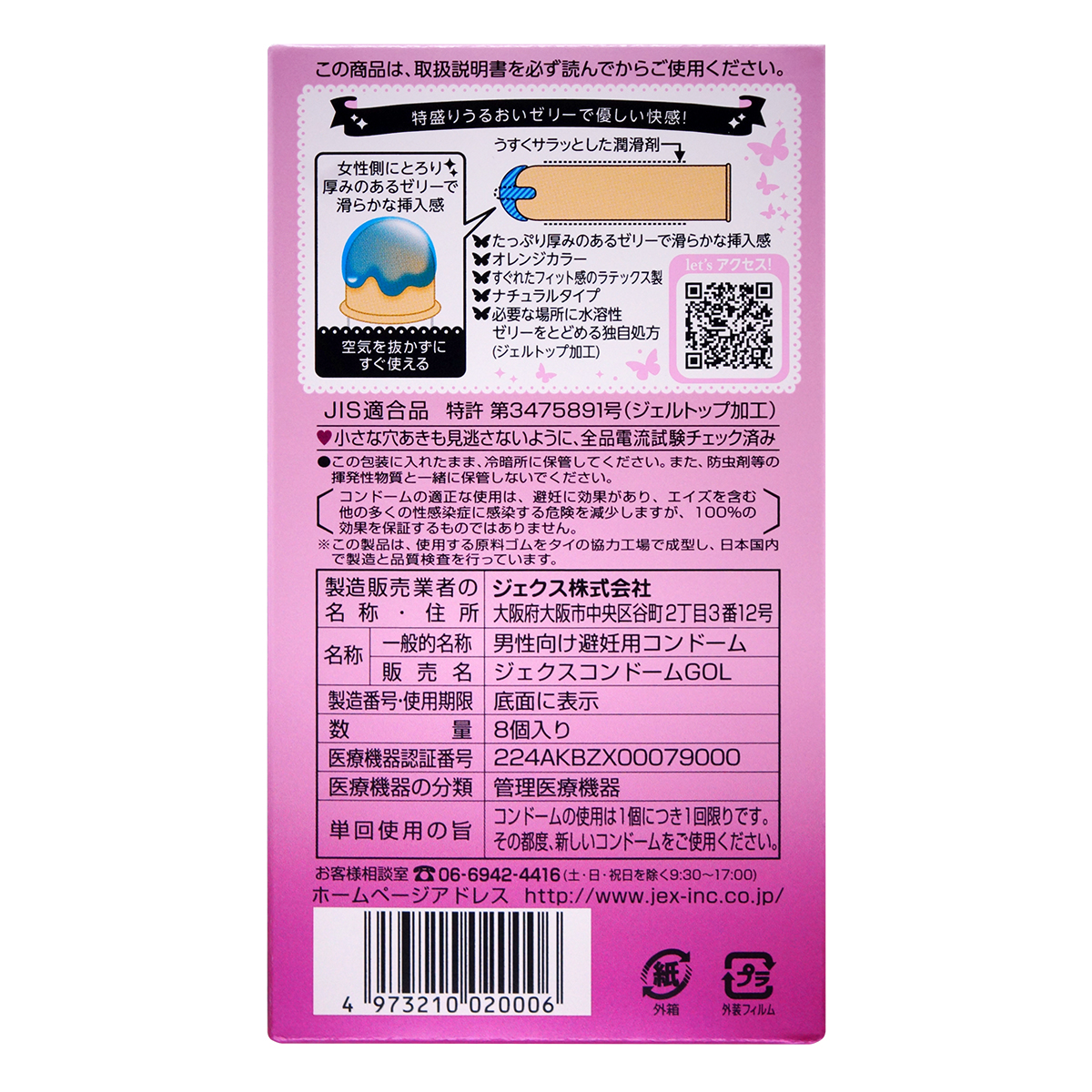 Overwhelming amount of Jelly! Number 1 moisture in this series is achieved!
This is the glamorous butterfly that contain more and better jelly. Now the better one in the history of this series is born!
The amount of jelly has been largely increased! Ladies always reported that pain relief during SEX is the number 1 consideration in choosing a condom. From Jex, lubricating jelly in this condom is thicker and more so it will be more smooth during use.
Expiry date: 2024.03
Certificates
| | |
| --- | --- |
| | Japanese medical device permission number: 222AKBZX00127000 |
*Use a condom only once. Non-vaginal use of condoms may increase the risk of them slipping or being damaged.
*No method of contraception can provide 100% protection against pregnancy or sexually transmitted infections (STIs) including AIDS.
Sampson user comments on this product: