Durex Air Extra Smooth 15's pack Latex Condom
EAN Code4895173253676
Special price HKD 135 on Sagami Supreme Thin Type 36's Pack Latex Condom on HKD 199.0 purchase of any items.
HKD20 Special offer on Olivia water-based lubricant traveling sachet upon purchase of any items.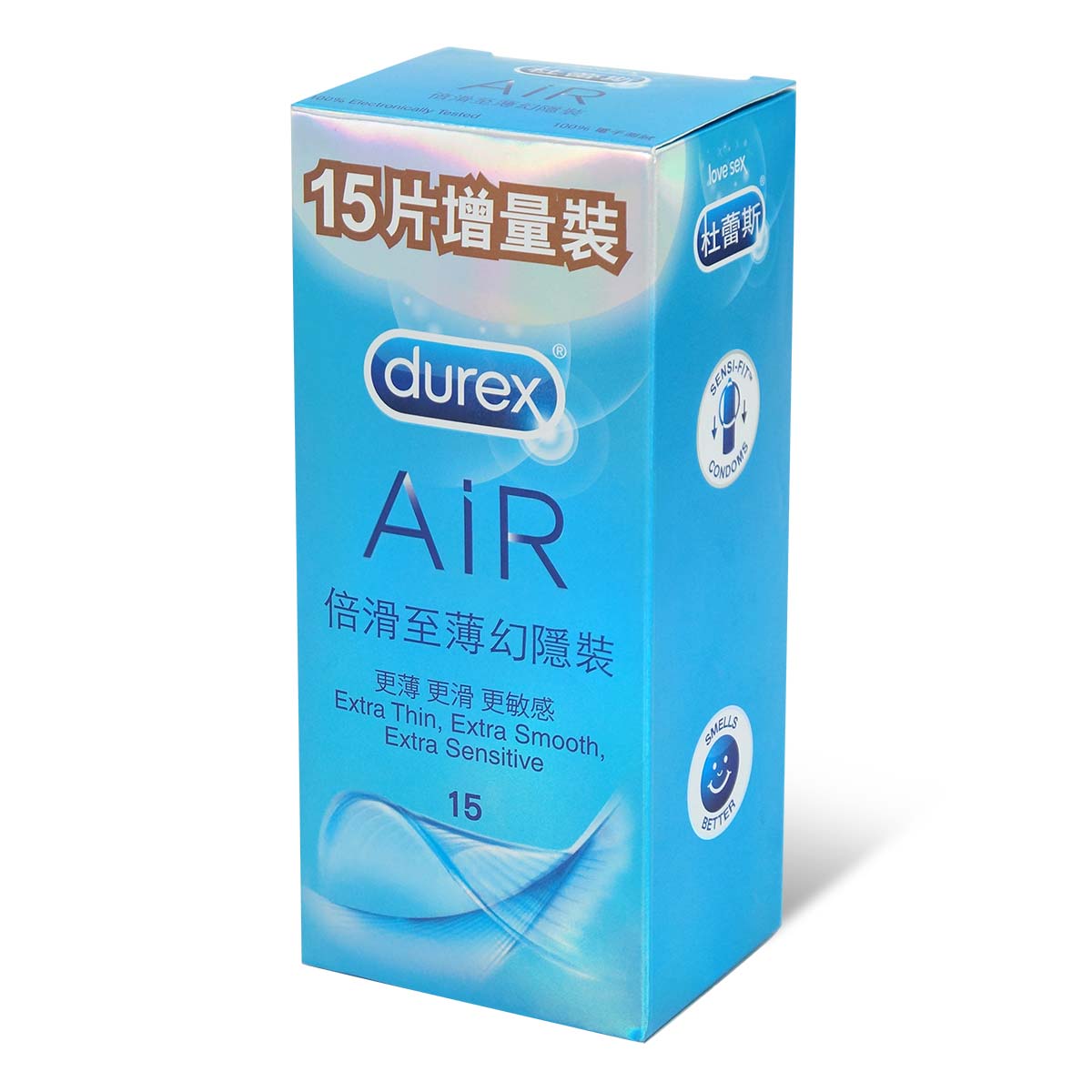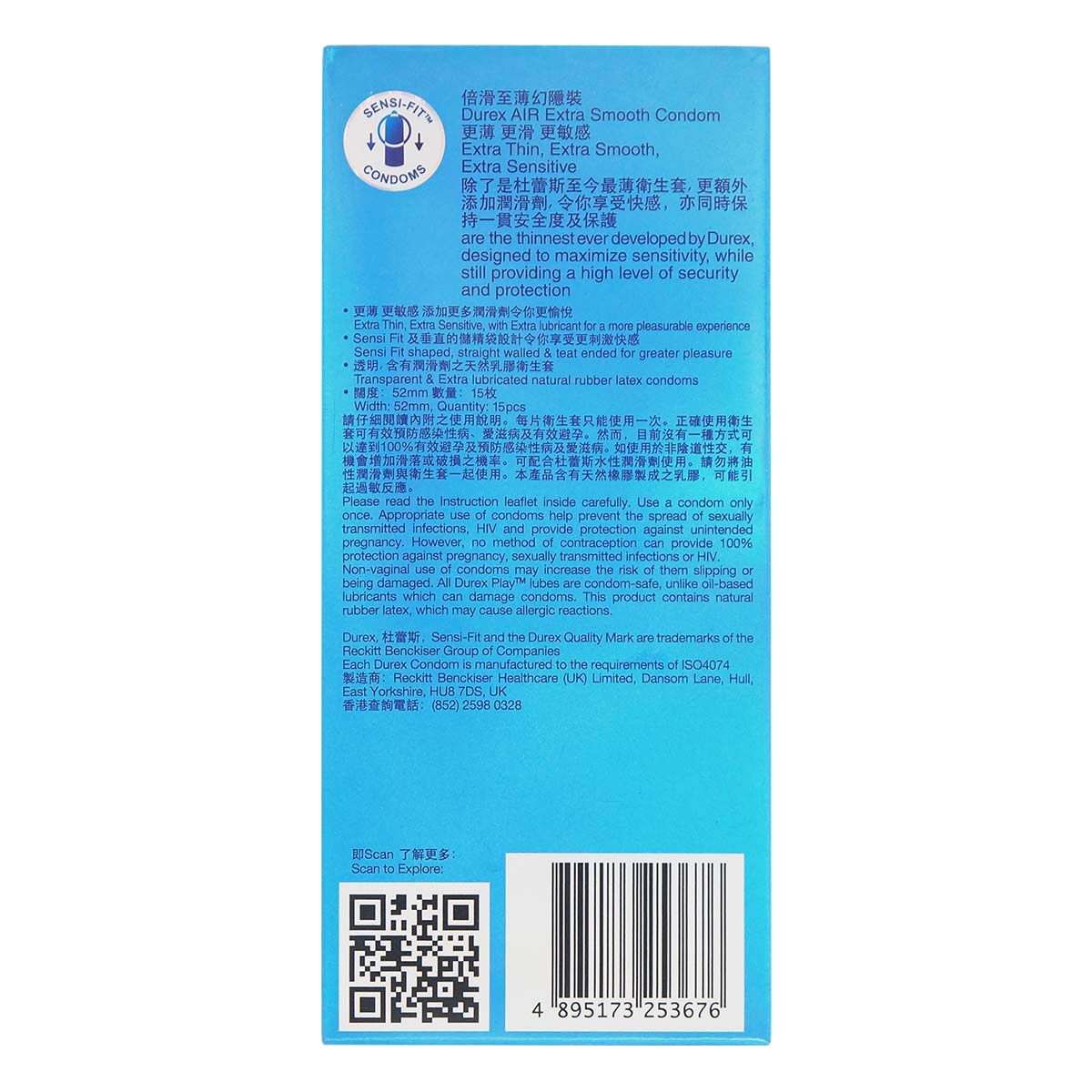 Extra Thin, Extra Smooth, Extra Sensitive
Durex Air Extra Smooth Condoms are the thinnest condoms ever made by Durex (as of June 2015) to maximize sensitivity while providing high protection.
Durex Air Range (AIR & AIR Extra Smooth) have 5 revolutionary attributes:
Thin: It is the thinnest latex condom ever produced by Durex (RB Data on file Jun 2015).
Lubricating: Durex Air are super fine condoms with lubricant to enhance feeling between you and your partner, bringing you closer through sex. The Extra Smooth version have extra lubricant for a more pleasurable experience.
Soft: With special technology, Durex Air is softer than other condoms which let you to have greater comfort.
Sensit-Fit ™: Durex Sensit-Fit ™ technology to fit your shape, you can't imagine how fit it is and give you greater sensitivity for ultimate sexual experience.
Clear Odour: The special way we make Durex Air means they smell better so there are no unpleasant distractions, you can just relax and enjoy.
Expiry date: 2024.10
Certificates
ISO 4074:2002
*Use a condom only once. Non-vaginal use of condoms may increase the risk of them slipping or being damaged.
*No method of contraception can provide 100% protection against pregnancy or sexually transmitted infections (STIs) including AIDS.
Sampson user comments on this product: