TENGA FLIP 0 (ZERO)
EAN Code4560220554968
Special price HKD 99 on Sagami Gold 10's Pack Latex Condom on HKD 300.0 purchase of any items.
HKD20 Special offer on Wonder Life Super Studded 6's Pack Latex Condom upon purchase of any items.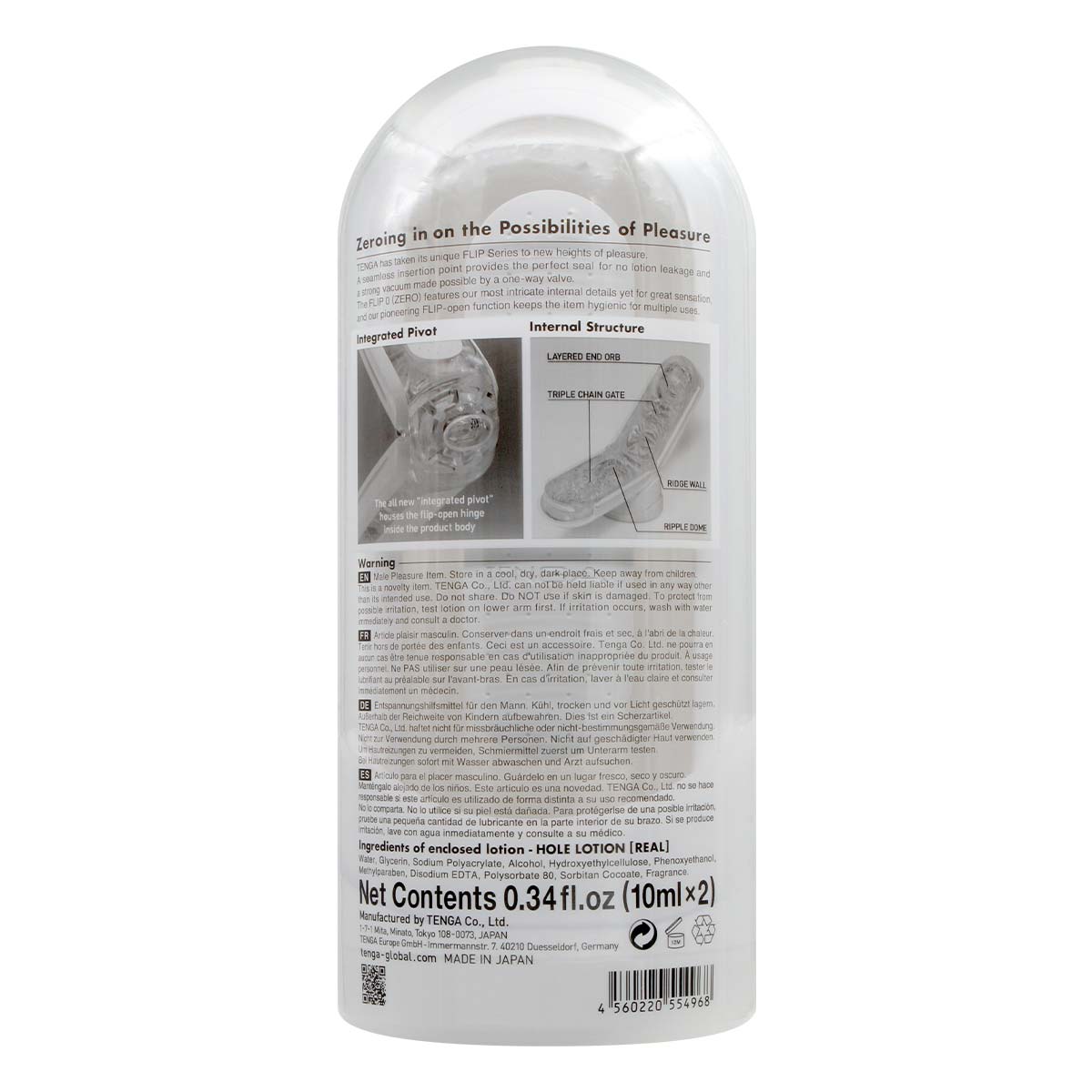 Zeroing in on the Possibilities of Pleasure
Using our finest materials yet and the latest technology, TENGA is proud to present the latest in Male Pleasure Technology, the FLIP ZERO.
TENGA has taken its unique FLIP Series to new heights of pleasure.
A seamless insertion point provides the perfect seal for no lubricant leakage and a strong vacuum made possible by a one-way valve.
The FLIP 0 (ZERO) features our most intricate internal details yet for great sensation, and our pioneering FLIP-open function keeps the item hygienic for multiple uses.
*Use a condom only once. Non-vaginal use of condoms may increase the risk of them slipping or being damaged.
*No method of contraception can provide 100% protection against pregnancy or sexually transmitted infections (STIs) including AIDS.
Sampson user comments on this product: